Los Angeles Murder Defense Lawyer
A Trial Lawyer Above The Rest
When someone's been killed and the police suspect you're involved, you better have a lawyer you can trust. At CBS Law, we let our results do the talking. From vehicular manslaughter to gang murder, we've successfully defended serious charges through smart investigation and aggressive litigation. Using the latest evidentiary science and collection techniques, we don't just represent clients, we vindicate them. And with a 93% trial success rate, we have the track-record to back it up. Call now and together we'll get your life back.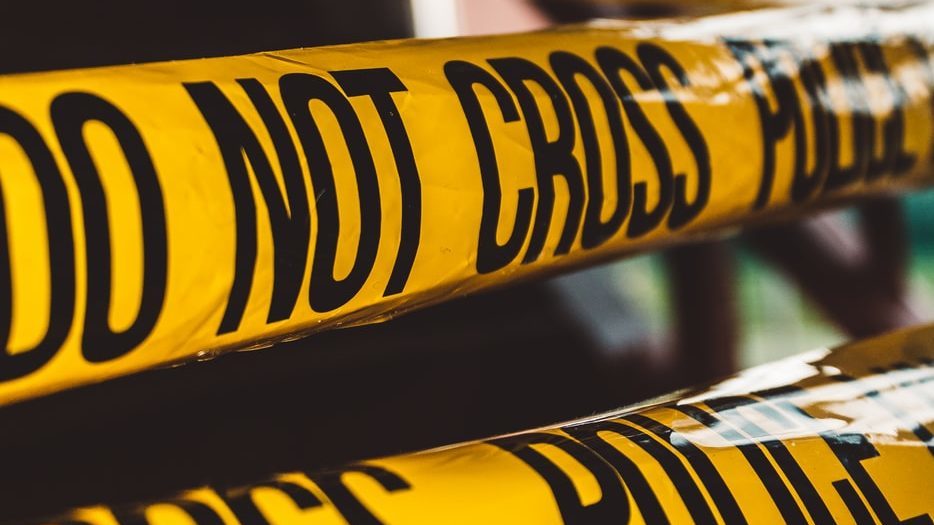 Having a loved one charged with murder can be completely disorienting. Given the complexities of a murder charge, it is critical you secure an experienced defense attorney as soon as possible. First and foremost, there needs to be an investigation involving evidence collection, witness interviews, and expert analysis. But even these crucial first steps are only as effective as the attorney presenting them in court. That's why when the stakes are highest, you need a lawyer with the knowledge, experience, and skill to get the job done. Now is the time to get the best, not hope for it.
"He's the finest criminal attorney I've ever seen." – Daniel F.
Murder Charges? Here's The Game Plan
With four types of first-degree murder, two types of second-degree murder, three types of voluntary manslaughter, four types of involuntary manslaughter, and five types of vehicular manslaughter, murder is one of the most complex areas of law in California. The potential consequences of such a conviction range from one year in county jail all the way up to life in prison or the death penalty. Given such vast differences in punishment, our first step is to determine the prosecution's theory of guilt. Once that's been determined, we move to investigation.
Investigation isn't just reviewing the evidence the police have, but discovering the evidence they don't. Even the best detectives and investigators develop blind spots – our job is to find them and exploit them. That means using investigators to interview witnesses, find surveillance tapes, and unearth documents and information that prove our client's innocence. But our investigations don't end there. We also use the best scientific experts in the field to test evidence and find holes in the prosecution's theory. Our ability to not just analyze the evidence, but also shape and repurpose it, is what sets us apart.
Expert Witnesses Are Crucial
From ballistics experts to accident reconstructionists, we've utilized expert witnesses in our cases to deliver game-changing results for our clients. Expert witnesses are often crucial for exposing police officers' faulty assumptions, erroneous conclusions, and false accusations. At CBS Law, we know the leaders in the field because we've successfully worked with them on hundreds of cases. Our reputation for excellence allows us to retain the most sought after expert witnesses whose research and scholarship are on the cutting edge of their fields. Whether it's consulting with forensic pathologists or introducing evidence of cellular mapping and analysis, we have the tools to provide the very best in criminal defense to our clients.
"Through his knowledge and tenacious work ethic, he exceeded my expectations of professionalism." – Mario T.
Common Defenses To Murder
The range of defenses for murder charges vary widely based on the facts of the case. Some defenses, like self-defense or necessity, can exonerate those accused of murder. Others, like heat of passion or imperfect self-defense, can reduce a murder charge to voluntary manslaughter. In addition, many other kinds of issues may be applicable such as the Castle Doctrine, battered woman's syndrome, voluntary intoxication, or mistake of fact. Because there are so many different ways the prosecution can charge someone, it is imperative you hire an attorney that knows the law inside and out. Don't let the prosecution get a head start, call now and together we'll get your life back.
Self-Defense: The Right To Defend Yourself
In all circumstances, a person has the right to defend themself. No matter the size, age, sex, or strength of the aggressor, a person is legally allowed to protect themself against attack. In other words, actions taken in lawful self-defense are not a crime.
So what makes an action taken in self-defense legal? Here in California, the law lays out a 3-part test:
(1) did the person reasonably believe that they were in immediate danger of being touched or harmed;
(2) did the person reasonably believe that they needed to use force immediately to defend themself; and
(3) did the person use a reasonable amount of force to defend themself given the danger.
As you can imagine, a number of factors can come into play in such a situation. For example, prior violence or threats of violence by the aggressor, the history of the relationship between the parties, or even the aggressor's mental state can tilt the balance between innocence and guilt. At CBS Law, we have the know-how and experience to expose false allegations and save client reputations. The sooner you call, the sooner we get to work.
We Dig Deeper To Find The Truth
We talk to witnesses, review court records, check social media accounts, find surveillance tapes, subpoena documents, and leave no stone unturned on behalf of our clients. Whether it's having expert witnesses pour over records or investigators uncover hidden motives, we have the experience to expose false accusations and produce outcomes for our clients others can't. That's how you get a 93% trial success rate. Call now and let's discuss what we can do for you.
"When you're accused of something you didn't do, the thought of losing everything can be overwhelming. My job isn't to walk you through the process, my job is to get your life back."

Christopher J. Bou Saeed Founding Attorney of CBS Law