Los Angeles Criminal Defense Lawyer
The Prosecution Is Working On Their Case, Who's Working On Yours?
Are you facing a criminal charge in the greater Los Angeles area? It is essential to your case that you have an experienced criminal defense attorney at your side. From misdemeanors to serious felonies, CBS Law has the experience and knowledge to afford you the greatest chance of having your case dismissed, obtaining a not guilty verdict, or having the charges against you reduced. We have a success rate at trial of 93%. And while past results are not a guarantee of future success, they provide strong evidence that your attorney will succeed in providing you with the best possible result.
CBS Law – Areas of Expertise
At CBS Law, we represent clients charged in a wide variety of criminal cases. We also provide legal representation to clients who have been threatened with the suspension or revocation of their professional licenses. Finally, we represent people who have been the victims of police misconduct. Some of our specific areas of concentration are:
DUI. The laws in California relating to drunk driving and drugged driving have become more complex – and carry more severe consequences – than ever before. Even a simple first-time conviction for driving under the influence will result in the loss of your license, heavy fines, and possibly jail time. And there are numerous factors, which, if present in your case, could lead to a felony charge. But there are defenses that may be available in your case, which is why it is so important to contact CBS Law, and speak to Chris Bou Saaed, an experienced Los Angeles DUI defense lawyer.
Violent Crimes. Violent crimes run the gamut from murder, to assault, vehicular manslaughter, arson, domestic violence, carjacking, and more. A violent crime conviction has the potential to drastically interfere with your life even after you serve any jail or prison time for the offense.
Sex Crimes. A sex crimes charge carries with it not only the possibility of severe penalties if you are convicted, it also brings with it a stigma that could haunt you for years to come. Not only are the penalties for a conviction harsh, but you could be required to register as a sex offender. This will disclose the conviction to the public on the internet, and affect where you live, and your ability to obtain employment. The potential consequences of a conviction for a sex crime make it extremely important that your attorney be experienced in this area and be willing to do everything possible to ensure that your rights are protected.
Drug Crimes. Drug crimes include a host of different charges, carrying different classifications and different penalties, depending upon a number of factors. Those factors include which drug is allegedly involved. In California, the drug laws reference dangerous drugs, narcotic drugs, prescription drugs, among others. Those laws also contain offenses relating to specific drugs, for example, methamphetamine. In addition, the charge against you will allege specific conduct – possession, possession for sale, sale, etc. – which you are accused of engaging in. The bottom line is that these factors, along with others, including your prior criminal history, make drug crimes a complex area of the law. We are experienced at defending drug charges, and we will work hard on your behalf.
Weapons Crimes. Weapons offenses are covered under numerous statutes that define specific crimes based upon the weapon involved, the criminal history of the defendant, and, of course, the particular conduct alleged to have taken place. Also note that mere possession of a weapon can have an effect on other charges against you. An example is simple assault, which is ordinarily a misdemeanor. Assault while in possession of a weapon, however, could result in a felony charge.
Theft Crimes. Theft offenses cover a broad range of activities and circumstances. They include shoplifting, grand theft, aggravated theft, embezzlement, false pretenses, and others. The classification and potential penalty will depend not only on the specific conduct alleged, but also on the amount of money (or the value of the good/services), whether a weapon was involved, your prior criminal history, and other factors. Attorney Chris Bou Saeed is experienced in defending these types of cases, and he will protect your rights as your case moves forward.
Restraining Orders. We often hear of restraining orders, and temporary restraining orders (TRO's), and emergency protective orders being issued by a court. What that means is that in some context, often a domestic situation, someone has alleged they are in danger of being harmed by the conduct of the defendant. Both the emergency protective orders and TRO's are, by their very nature, temporary. At some point after being issued, the court will conduct a hearing to determine whether the order should become permanent (up to 5 years). In addition to domestic violence restraining orders (DVRO), there are civil harassment restraining orders (CVRO). Because the penalties for violating a restraining order are quite serious, it pays to have an experienced criminal defense lawyer guiding you in your defense of the charge.
Misdemeanors. Under PC 19, unless otherwise stated, misdemeanors are generally punishable by up to six months in jail, or a fine of $1,000, or both. If a specific law sets forth a maximum punishment of not more than a year in jail (not state prison), it is also considered a misdemeanor. Misdemeanors run the gamut from simple trespass, to shoplifting, among many, many others. Some people assume that because the charge against them is a misdemeanor, it means that there are no serious consequences if they are convicted. Clearly, being sentenced to six months or a year in jail is a very serious matter that would have a dramatic impact on your life. If you are facing a misdemeanor charge, contact CBS Law to speak to an experienced misdemeanor attorney.
Fraud. There are various forms of fraud. Because of this, there are numerous laws in California that prohibit different types of fraudulent conduct. It includes credit card fraud, identity theft, bank fraud, healthcare fraud, and others. Generally, fraud involves an intentional false representation, through words or other conduct, or the concealment of a material fact, which causes a loss to the person defrauded. Most fraud offenses are felonies. There are, of course, defenses that may be available, including lacking the intent to deceive or to commit fraud.
Juvenile Crimes. Representing a juvenile is quite different than representing an adult in criminal court. In fact, court cases involving juveniles are, as a technical matter, civil proceedings. They differ in other ways also. For example, juveniles do not have the same rights as adults charged with criminal offenses. Next, the focus of a juvenile proceeding is (theoretically) rehabilitation, and not punishment. As a result, it is often possible, even if the charge against the juvenile is proven in court, to have the child placed on probation, rather than serve a period of incarceration. Mr. Bou Saeed is experienced in defending juveniles. He understands the procedures, and he can help if your child is facing a charge in juvenile court.
Police Misconduct. As an established civil rights lawyer, Chris represents clients who have been harmed by police brutality and other police misconduct. He believes that when that misconduct occurs, the police should be held accountable. And the damages that he obtains on behalf of the people who are the subject of police misconduct can compensate those people for any medical bills, loss of income, pain and suffering, and more. In fact, CBS Law obtained a judgment against Orange County based upon excessive use of force, totaling well over $1,000,000. Call the firm to find out how your case should be handled.
License Defense. In addition to the above areas of expertise, CBS Law represents clients whose professional license has been threatened with revocation or suspension. If the license is suspended, your entire professional occupation could be lost. If you are a doctor, nurse, pharmacist, real estate professional, insurance agent, or an accountant, and you are facing the suspension or revocation of your license, or being subject to a probationary period, call CBS Law to find out how your rights and your license can best be defended.
Criminal Defense Attorney in Los Angeles
If you are facing a criminal charge or a professional license suspension, or if you have been harmed as the result of police misconduct. CBS Law can help. We have extensive experience in these matters, and we will provide you with (a) an honest evaluation of your situation, and (b) a proposed course of action that is in your best interests. Contact us for a free consultation.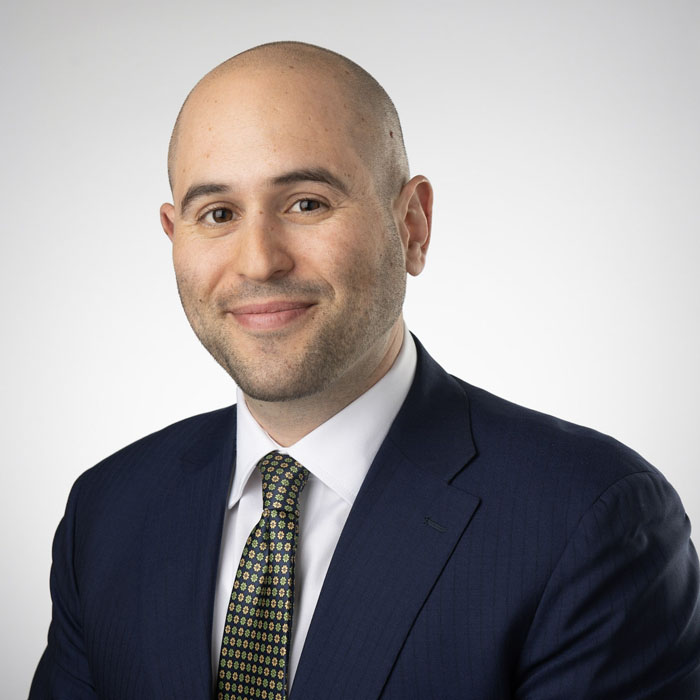 real experience, real results
Our philosophy is simple: we protect clients at all costs. That means taking the time to listen, understand our client's needs, and formulate a plan to bring about their desired outcome. Having defended thousands of cases large and small, the difference we make in the lives of our clients is what drives us. It's why we visit crime scenes first-hand and consult with the best experts in the field. At CBS Law, criminal law isn't just our profession, it's our passion.
We've taken to trial and won everything from third-strike felonies carrying life in prison to sex crimes carrying lifetime sex-offender registration. Though each of our clients has a unique story, our formula for success never changes – we know the law better than the prosecutor, we know the facts better than the prosecutor, and we outwork the prosecutor. No wonder we enjoy a trial success rate of 93%.
With experience you can trust, help is just a call away. Call Chris Bou Saeed at (213) 800-8005 and together we'll get your life back.
"My son and I owe him a lot. Thank you, Chris!" – Jose S.
Exceptional Representation

We know the prosecutors and judges but more importantly,


they know us.

Unmatched Expertise

We deliver results


others can't.

Extraordinary Service

We're not just your lawyer,




we're your champion.
Exceptional Representation

We know the prosecutors and judges but more importantly,


they know us.

Unmatched Expertise

We deliver results


others can't.

Extraordinary Service

We're not just your lawyer,




we're your champion.